The Deal with Lifetime Deals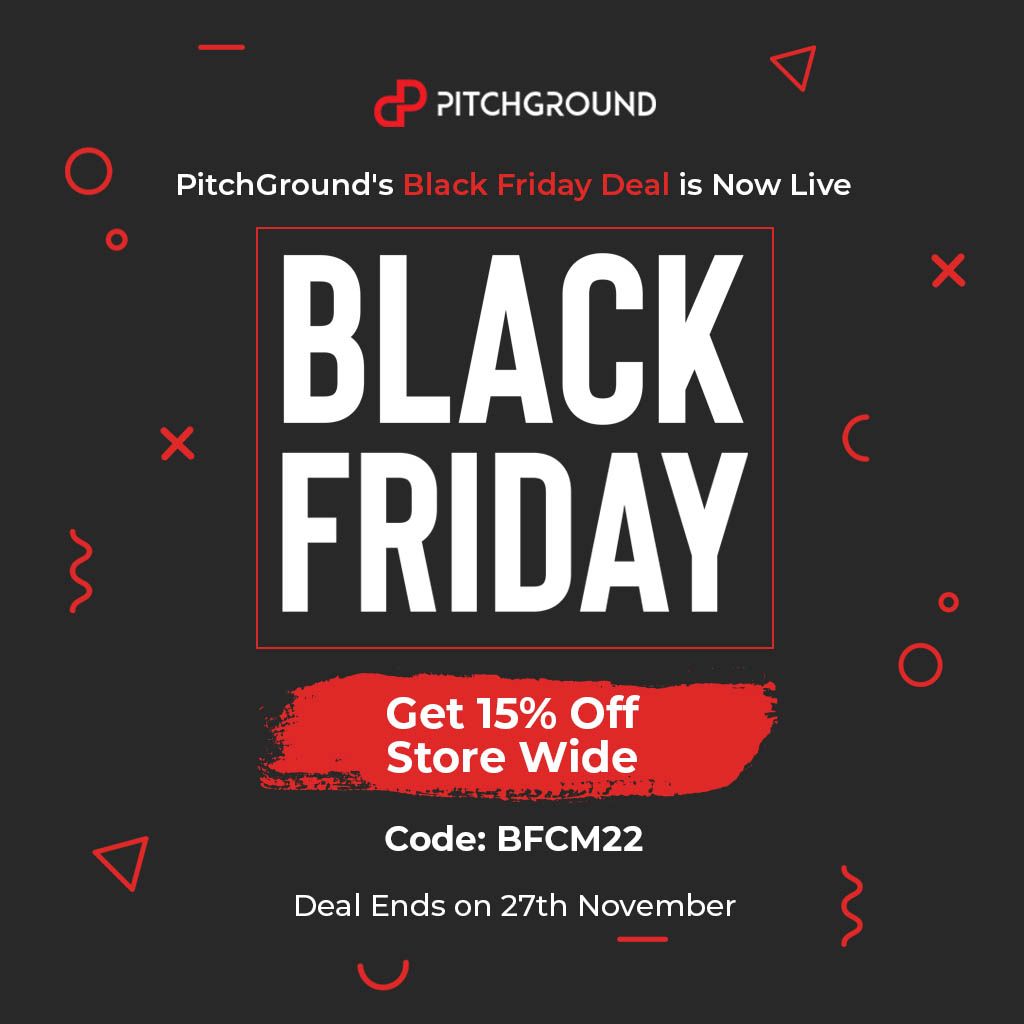 I've secretly been building a portfolio of lifetime software subscriptions for myself, and I suspect a lot of other people are doing this too, but perhaps not talking about it much. Perhaps they're not sure if it is anything to brag about (I explain why below). It's a relatively new phenomenon in the world of subscription-based SaaS businesses, and it deserves a deeper look. Since there are good Black Friday deals going on right now, I thought it would be a good time to write about it.
For a portfolio entrepreneur looking to experiment with a variety of ideas, having a strong toolbox of software tools at your disposal can be a game changer. Lifetime deals are making this possible in unprecedented ways. But as is always the case, there is no such thing as a free lunch. There are pros and cons, costs and benefits.
Let's discuss.
Lifetime Deals from the Buyer's Perspective
First, the basics...
What is a lifetime deal?
A lifetime deal is when software that is typically sold as a subscription (usually with annual or monthly fees) is temporarily offered as a perpetual subscription in exchange for a one-time payment. This one-time payment is typically so low compared to the regular pricing of the software that it seems like an incredible deal!
There are some nuances to this definition. Some software products have always been sold as a lifetime subscription for a one-time payment, or have always had this option alongside regular subscription options. Also, there are some grey areas in terms of exactly what you are getting for life and what you aren't.
For example, Camtasia is a tool I have personally purchased for video recording and editing, and they sell the main product with a perpetual license, but only a one year window of free updates. Luminar, a software tool I have recently discovered in the AI-generated art space, has a similar deal alongside subscription options.
Where do you find lifetime deals?
Sometimes you can find a lifetime option in the pricing page of a software tool, but most of the lifetime deals that come and go are for software tools that do not typically have a lifetime option. To find those, most of the time I rely on platform websites that have become established as reliable marketplaces for lifetime deals. My favorites are PitchGround, AppSumo, Dealify and StackSocial. Aggregator websites like LTDHunt and GrabLTD are also good ways to discover new lifetime deals but they typically just link to the deals on other platforms.
So what's the catch?
Most of the time, software tools that provide lifetime deals are tools you've never heard of. They are often new unproven products or what you could call "cheap knockoff" versions of existing proven products that are just not as good. They may easily fail or pivot as a company within the next few months, and that's when you realize "lifetime" is in reality not referring to your life, but the software's life.
Another important "catch" comes in the fine print. Many of these lifetime deals come with certain restrictions or limitations. For example, a landing page builder may have a "up to 10,000 views" limitation or a newsletter tool may come with a "up to 500 subscribers" subscription. This is the classic bait and switch method of luring you in for a low price but then hitting you with higher prices once you are locked in to the platform in one way or another.
These are the reasons why some people may be reluctant to talk about the lifetime deals they have purchased. They may not like to admit that they are using a poor quality tool for something that has much better (but pricier) options, or that they bought some unknown product no one has ever heard of. Plus, deal hunting often means that you buy things you don't actually need, at least not yet.
But all things considered, I do think that many lifetime deals are worth purchasing, and I sometimes see people talking about how they benefited from such deals:
Deal marketplaces add protection
In my own experience purchasing deals through reliable platforms like PitchGround has added a layer of protection against potential cases of fraud or products that I start using and realize they are so bad I want a refund. The process of requesting and getting a refund has been relatively easy for me on these platforms. In one case, the startup closed down after a few months and the platform automatically refunded everyone who had purchased the software.
Lifetime deals are often good enough
Often people find something that they know is a "cheap knockoff" of another tool, but it is still good enough for their purposes:
I have found this to be the main benefit of some of my lifetime deal purchases. Pabbly Connect is a cheaper lower-quality version of Make.com and Zapier, true, but it is good enough for many automations that you may need to do. Sociamonials may not be as good as Hootsuite or Buffer, but it does many of the things those platforms do for much less. Both Pabbly and Sociamonials are tools I added to my toolkit with lifetime deals.
Is it really a new phenomenon? Is something special going on?
Yes I know that back in the day you could buy a CD and it would just work without a subscription. Many games and other software products still work this way. But the reality is that the vast majority of SaaS tools, and even some other digital products are sold with subscriptions. I recently purchased subscriptions to Jasper and Midjourney to play around with the latest advances in AI and had to purchase recurrent annual subscriptions for both.
Most software products like these intentionally do not offer lifetime deals. The move to subscription-based SaaS that became possible with the cloud revolution has been such a boom for businesses that in the past couple of decades, the direction of change has mainly been away form lifetime purchases and toward monthly and yearly subscriptions. So why this sudden trend in the opposite direction?
Is it only the poor quality software tools that provide lifetime deals? Perhaps they have to compete on price because they can't compete on quality? Often that is the case, but that is not necessarily a bad thing for a user looking for something good enough in a relatively well established category.
Still, as users or buyers of software we need to know if good software companies actually have any incentive to provide lifetime deals. I think some very high quality software products have provided lifetime deals in the past and some will do so in the future. For example, I purchased a wave.video lifetime deal even though I considered it as a top contender in its category. Knowing why these companies have incentive to do this will help us better analyze the new deals from as-yet unknown startups that show up on our radar.
Lifetime Deals from the Seller's Perspective
Is it a good strategy for a software company to offer a lifetime deal? It is interesting to see that there are relatively strong opinions on both sides of this question:
Here's a pretty good explanation of the benefits that many startups are seeing in such campaigns:
In short, providing lifetime deals has many benefits for startups including:
generating buzz for your product
providing an alternative mechanism of price discrimination
generating a large cash injection
quickly validating your value proposition
However, the trick is to figure out exactly what pricing will work for your startup. As summarized by Samuel Thompson:
Which is in line with this caveat:
A key disadvantage seems to be fears of impact on valuation and exit path:
Overall though, I agree with this entrepreneur: the advantage outweigh the costs in a lot of cases, especially if you have a good idea of your LTV and are able to price accordingly.
Conclusion
I think the fact that it makes sense for software companies to provide lifetime deals once in a while, coupled with the fact that these deals are typically incredibly attractive in terms of pricing, creates a phenomenon that brings interesting changes to the landscape of software procurement and gives rise to a form of "toolbox" building for entrepreneurs even before they actually need to use the tools in the toolbox.
I've been doing this for a couple of years now, and I think I am happy with the toolbox I've built. I will go to premium tools and pay full price when I need to, but I am also delighted frequently by how much money I can save using tools that are "good enough" that I got from a lifetime deal.
Now I'm off to go browse PitchGround again!
---
If you read my previous post about my experiment setting up an ecommerce store to sell AI-generated stock photos, you'll remember that I referenced a "premium content" post where I gave all the details about how I built that experiment. I have decided to take that post out from behind the "premium" paywall for now and focus more on free content and audience building for now. Also, one of the main tools I used in that experiment (store.link) may have been shut down (although I hope that's just temporary).